Ture Passionate Shoemakers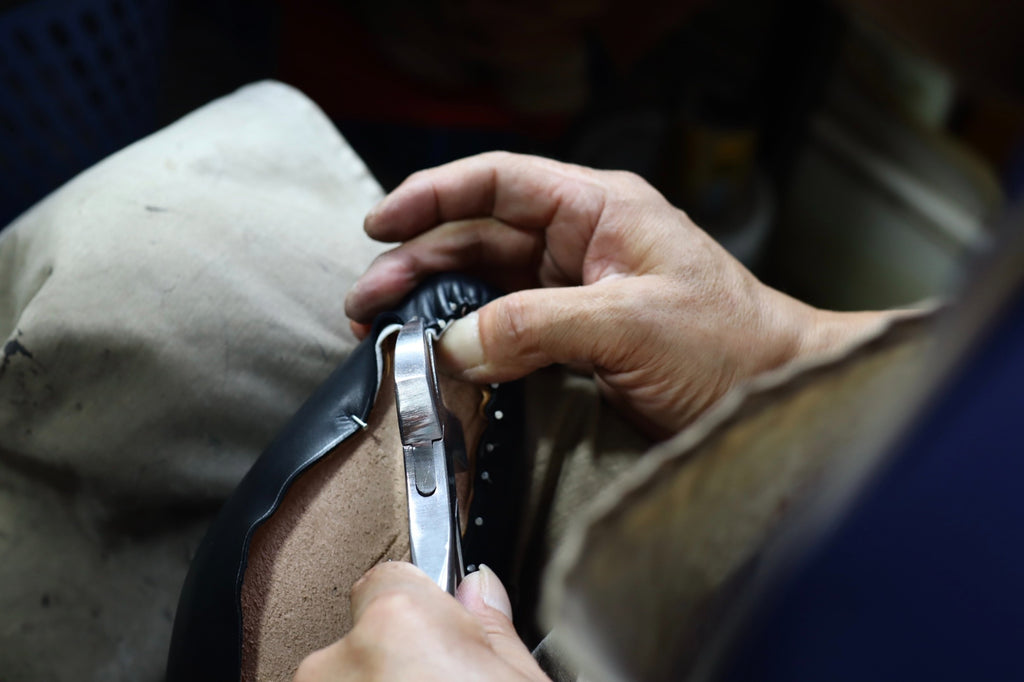 In the latest 10 years, the traditional shoemaking industry has been thriving in Asia countries. We have seen many more talented Asian shoemakers who are dedicated to deliver excellent handcrafted footwear to the world and won decent reputation, which inspired us to started Yearn. However, establishing a such new brand in the country like China was really challenging. The lack of awareness of what the handcrafted shoes are in the local market, and more difficult and costly to access same quality materials than European firms limited the band to grow. The reason that we insist to continue the work is the true passion of craftsmanship and tradition.
Yearn workshop founded in Chengdu China. We have developed 5 main lasts for the various choices, after 5 years learning, testing, and preparing. The group of 10 experienced artisans consistently apply handwelted technique to meet the high product standard. The team leader Jie Zeng who has over 25 years shoemaking experience always says that there is no compromise of quality and comfort of our shoes, and I am making shoes with my soul.